Mahogany furniture lecture held: revealing the trend of the mahogany market

As a collectible, the trend of mahogany furniture has always been related to the macroeconomic situation and the consumption environment. On Sunday, the Yangzi Evening News Redwood Fan Club invited Professor Xu Kuizhen, Director of the Institute of Wood Science, Nanjing Forestry University, and Dr. Wu Bian, Deputy Secretary General of the Hongmu Branch of the China Forest Industry Association to reveal the value analysis of different materials of mahogany furniture. After the lecture, Nanjing Redwood Tasting Center and Mingkexuan Redwood will distribute "Redwood Furniture Cost White Paper" to members to provide one-to-one guidance for enthusiasts.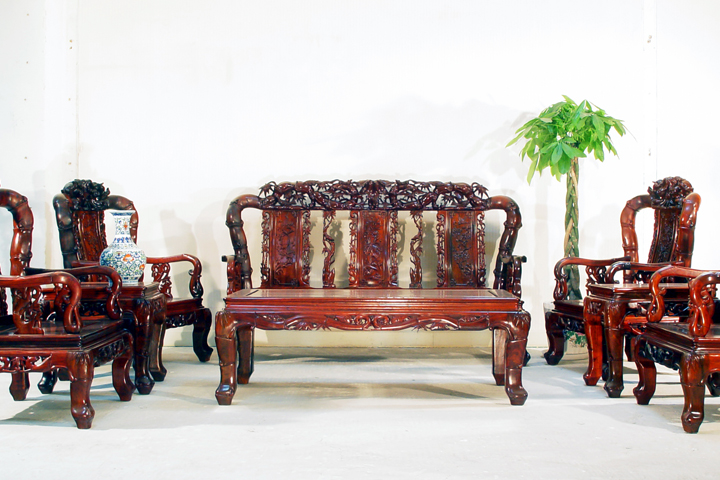 The reporter learned that since June of last year, the trend of mahogany furniture has fallen into a puzzle that "can't be seen clearly". The biggest factor affecting the price of furniture is the log hype. Including, the Convention on International Trade in Endangered Species of Wild Fauna and Flora listed seven of the 33 species of redwood species in controlled species, which significantly increased the threshold for trade. This convention directly triggered the price hike of related timber. Commonly used furniture materials - Laos red rosewood value almost doubled, once reached 300,000 yuan a ton. Burmese huanghuali, which is an alternative to wood, has also quadruped in value.

The price of wood has risen too fast, which directly leads to the price of finished products rising. Many mahogany traders have directly placed furniture at home, and the price of boards has doubled. "In the short-term, the market has not been able to digest, and it has hidden hidden dangers for the rational consumer market." Dr. Wu said that the same origin control of raw material mining, reducing the number of exports, the experience of mahogany furniture is easy to think of jade. In fact, like the jade, mahogany furniture now seems to be caught in the strange situation of "flour is more expensive than bread."
Dr. Wu reminds everyone that the current mahogany furniture industry is "mixed with dragons and dragons". People without professional backgrounds are advised to ask professionals to help them. They can also pay more attention to the activities of the Yangzi Evening News, and listen to the principles of wood and master the mahogany furniture. The preliminary identification and price-cutting ability lays a good foundation for the later purchase of furniture. Of course, the mahogany merchants who participate in this newspaper club will also provide you with the opportunity to buy "naked price" brand furniture. Members can start with the opportunity to "take the shot".

Kitchen Stainless Steel Utensil

Stainless Steel Kitchen Utensils,Stainless Steel Cooking Utensils,Stainless Steel Kitchen Utensil Set,Stainless Steel Kitchen Tools

Xiongyang Household Co., Ltd , https://www.yjkitchen-manage.com